Love is....
not complaining when I paint my nails and the nail polish fumes stink up the living room
tucking me in bed each night..yes, I am old and he is older but he does this each night anyway
surprising me with a bowl of ice cream sprinkled with bits of York Peppermint Patties
not sighing when I ask a stupid question about football
washing my car ~ by hand ~ in 49 degree weather
not complaining when I get home later than expected, after dark (he was a bit worried)

bringing me a quilt for my legs just because he thought I might be cold
surprising me with a latte at the office, just because "I was out for a drive and thought of you"

not laughing when he sees that my shirt is on inside out (its been a long day!)
getting the coffee pot ready each night so all I have to do is push the button in the morning so my coffee is ready ASAP
sticking with a conversation even though it is a difficult topic that neither one of us wants to address

buying pepperoni slices just because he knows I love them for a snack

spending time with my mother from time to time so I can have a break
giving me "Pam Night", a night home alone each week

humoring me when I want to talk about spring planting in the middle of winter
encouraging me, and joining me, in my desire to provide for those less fortunate than we are
giving me my space when I need it most...
...and...knowing when those times are!
opening the car door for me ~ ALWAYS!
laughing with me

holding me when I cry
surprising me with a book from the library because he knows I don't have time to get to the library before it closed

putting up with my "whole famn damily"
sharing alot of my same goals
making the bed each day, just because an unmade bed is a MAJOR pet peeve of mine, even though it is the chore he HATES the most
For many reasons it was a really rough Summer and Fall for us, but Winter brought peace and calm back to our lives. Ed and I adore each other and our marriage has always been filled with "acts of love" for each other, even during the rough times we respect each other and want only the best for each other...that is what love is!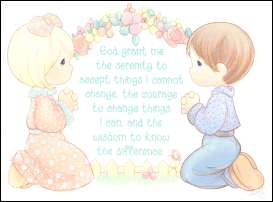 Yesterdays sermon was on marriage, a great way for all couples to start each new year...each day really...re-evaluating where you have been, where you are and where you are going in your marriage! It was a great sermon and we have spent hours discussing some interesting perspectives, both his and mine. We are blessed and have must to be thankful for.